Fishing Reports
In this section we will publish reports about fishing fishermen from different regions and areas. This information will be interesting for our brother. For those who would like to support this project, who want to place in our own report about fishing, ask you to send the application form in the section "Contacts"(the menu at the top of the site, for those who are oriented). In the nearest time a moderator will contact you and will discuss conditions. Report about fishing it is desirable to draw as well as those that are already posted on the site. Permanent authors, in consequence, will give the opportunity to write reports about fishing without moderation. Not superfluous will be suggestions for improving this section.
PS: don't punish, what is so difficult. A little погожа will make things easier.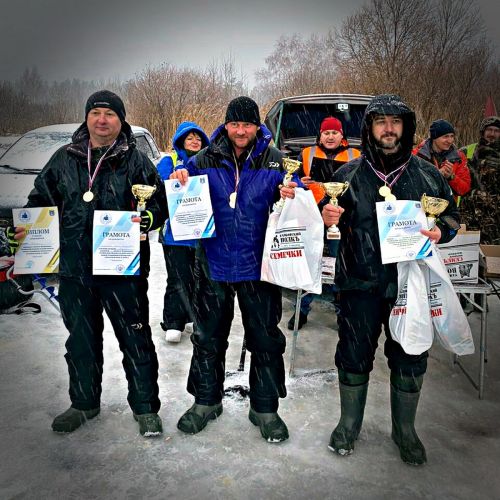 Состоялся Чемпионат Тамбовской области по ловле на блесну со льда 2020. Организаторы соревнования: Управление по физической культуре и спорту Тамбовской области и Федерация рыболовного спорта Тамбовской области. 1 февраля 2020 года на Котовское водохранилище помериться силами приехали 17 команд. В этот раз борьба предстояла не шуточная. 51 рыболов, почти половина из них профессиональные спортсмены со спортивным разрядом «Кандидат в мастера спорта» и два спортсмена  со званием «мастера спорта». Соревнование проходило в один шестичасовой тур.  Протокол технических результатов соревнования выявил победителей. Итак: в командном зачете первое место у команды «Фаворит», это Тафинцев Сергей, Меркулов Михаил, и я Боронин Роман. Второе командное у команды «Фрегат», это Чуйков Игорь, Лисаконов Максим, Грешных Олег. Третье командное место у команды «Подышать», это Ноздрюхин Александр, Дмитриев Алексей, Пронин Антон. В личном зачете золотая медаль у меня Боронина Романа Николаевича, серебряная медаль у Меркулова Михаила Владимировича и бронза у Лисаконова Максима Евгеньевича.